Buying at Carlsen Gallery
Terms & Conditions of Sale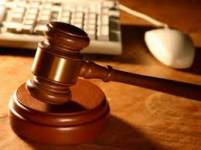 There are four ways to bid on an item at auction:
Bid in person by attending the auction
Absentee bid (submit online or by fax)
Bid by telephone (limited availability)
Bid online LIVE (LiveAuctioneers.com, Bidsquare.com)
In Order to bid at an auction, you must register for a buyer number.  Please be prepared to provide photo identification and whatever requested information to our representative for this purpose.  You will then be issued a buyer number.
Bidding will be in increments determined by the auctioneer.  If you are a successful bidder, the bid will be acknowledged by the auctioneer.
A 17% Buyer's Premium will be added to all items purchased at the auction, 20% if purchased via BidSquare.com, and 22% if purchased via LiveAuctioneers.com.  All items are also subject to any applicable state and local sales and use tax unless the purchaser presents a valid sales tax exemption certificate.
All items are sold "as is" – the auctioneer makes no warranties of any kind.  Please inspect any and all lots before bidding.  Website descriptions provided do not include condition reports. The absence of a condition statement does not imply that the lot is in perfect condition or completely free from wear and tear, imperfections or the effects of aging. Interested bidders are strongly encouraged to request a condition report on any lots upon which they intend to bid, prior to placing a bid.  Condition reports requested / received by phone or email are described to the best of our ability.
We reserve the right to withdraw any item before or at the sale and have no liability whatsoever.
Certain lots may be offered subject to a reserve (confidential minimum price below which the item will not sell).
We reserve the right to reject any bid.  The highest bidder acknowledged by the auctioneer will be the purchaser.  In the case of a disputed bid, the auctioneer will have sole discretion on determining the successful bidder.
Phone Bids:
Phone bids are handled by members of our firm who bid on your behalf.  The number of phone bidders is limited to the number of telephone lines at our facilities.  If you need to make arrangements to Phone Bid, please realize it is "first come, first serve."
Arrangements to Phone Bid must be made in advance of the auction and will not be accepted the day of the auction.  Be sure to withdraw any absentee bids on an item if you plan to Phone Bid on the item.
The Phone Bid Schedule is closed 1 business day before the auction.  All Phone bidders are contacted to confirm their intention to bid by phone.
All Phone Bids are conducted as a convenience and performed to the best of our ability but are not guaranteed.
Absentee Bids:
Absentee bids are submitted online or via fax.  Absentee bids are handled by a member of our firm who is seated in the audience and who bids on your behalf up to the amount you have specified on your bid form. We do not open the bidding with your bid. If two absentee bids are received in the same amount on the same item, the first one received will take precedence.
On occasion, depending on how the bidding falls, an item may sell to someone in the audience for the exact amount that you specified as your limit. If you are concerned about this happening and do not want to lose the item, we will accept your bid with a plus one bid option, or other instructions as indicated by you, the bidder.
Absentee bids must be received one half hour prior to the start of the sale. No absentee bids will be accepted on an item for less than $50.00.
If you have left an absentee bid, and find that you are able to attend the sale, please notify the cashier's desk, so that your absentee bids can be cancelled.
Payment:
If you are a successful bidder, payment is to be made immediately following the sale.  Cash, cashier's checks, traveler's checks, certified checks, Mastercard©, VISA©, and Discover© are acceptable forms of payment.
Credit cards will  be accepted as payment only if  presented in person at the gallery.
Personal checks will be accepted only if credit has been established prior to the auction.  We reserve the right to hold merchandise purchased by check until the check has cleared the bank.
Payment in full for merchandise purchased by absentee bid or over the phone is expected within 10 days after the auction date or the sale of the item will be considered null & void.
Storage / Returns:
Carlsen Gallery, Inc. generously offers free storage for items purchased at our gallery for up to 15 fifteen days after the auction. After this grace period, storage fees of $10.00 a day per item will accrue.
There will be a 5% restocking fee charged to all returned items.
Shipping:
Regrettably we are unable to pack and ship items here at the gallery. Listed below are shippers in our area.
1) Ship, Copy & More: Contact: Richard or Gary: (518)439-0211 or e-mail: shipcopyandmore@aol.com
2) UPS Store 5539 Hudson, NY Contact: Brian: (518)828-8777 or e-mail: store5539@theupsstore.com
For shipping large pieces please call the gallery for recommendations or feel free to choose a shipper of your choice.
Reservations:
Please call for reserved seats or overnight accommodations.